B2B
>
Route Development
> Open for Business
Amsterdam Airport Schiphol: Open for Business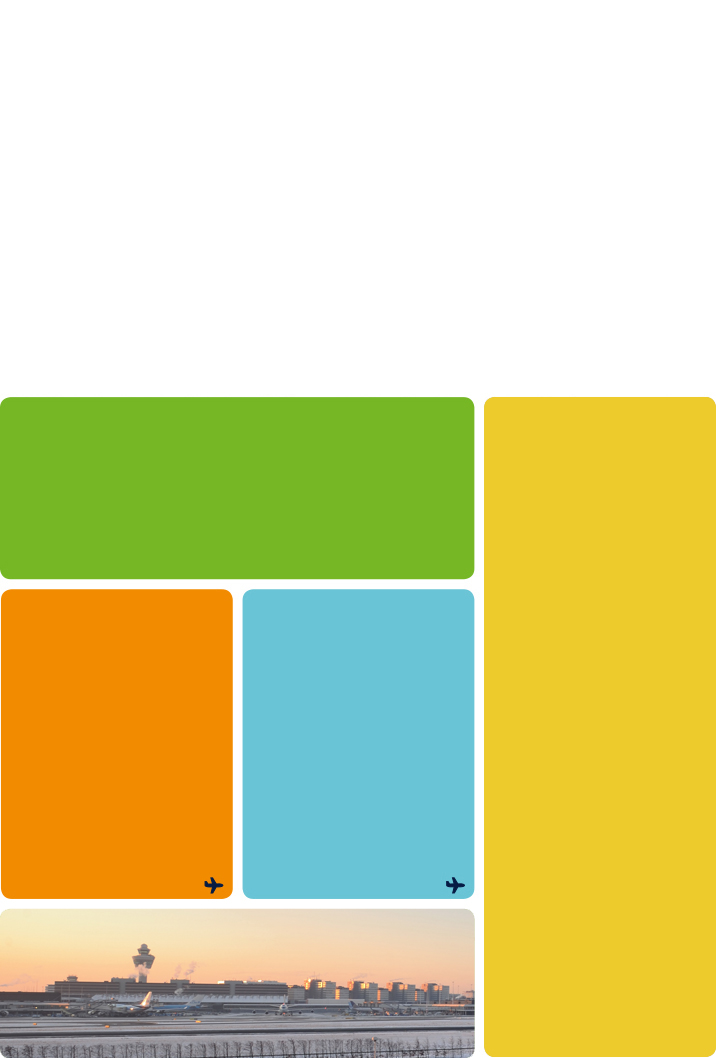 Four reasons to fly
to Amsterdam
More airport facts
More market facts
Amsterdam Airport Schiphol (AMS) is Europe's 5th airport in passenger numbers and 3rd in cargo volumes. In 2015 we welcomed more than 58 million passengers. 108 airlines offer direct flights from AMS to 322 destinations.

Best Airport: Zoover Award 2015; Business Traveller Award for Best Airport in western Europe.
At Amsterdam Airport Schiphol we believe it is important to stay on top of developments, as well as close to the people who share our passion for aviation and route development.
We strongly believe in the power of a custom made approach. That is why we continue to take every opportunity to meet you, to exchange thoughts, to serve you with the newest relevant insights, and to improve our analyses of the ever changing world of route development. We look forward to discover new routes to success with you. Welcome to Amsterdam Airport Schiphol.
The airport is very centrally located. AMS is only 15 minutes by train from Amsterdam's city centre and can be reached by car within 1½ hour from all major Dutch cities. Over 2,500 international companies are situated in the Amsterdam Metropolitan Area.
1. Amsterdam Airport Schiphol is
located in the heart of the "Randstad", Holland's economical centre, which is an attractive location for overseas firms, and is home to many European Headquarters and Economic Development Corporations.
2. At Amsterdam Airport Schiphol
we have a spacious, one-terminal concept with a wide range of passenger facilities under one roof.
3. Amsterdam Airport Schiphol is
a Skyteam hub, but due to our size there is also a significant presence of Star Alliance, OneWorld, and unaligned carriers.
4. Amsterdam Airport Schiphol is
an award winning airport and we take great pride in our dedication to high levels of quality and customer service.