B2B
>
Route Development
> Open for Business
Amsterdam Airport Schiphol: Open for Business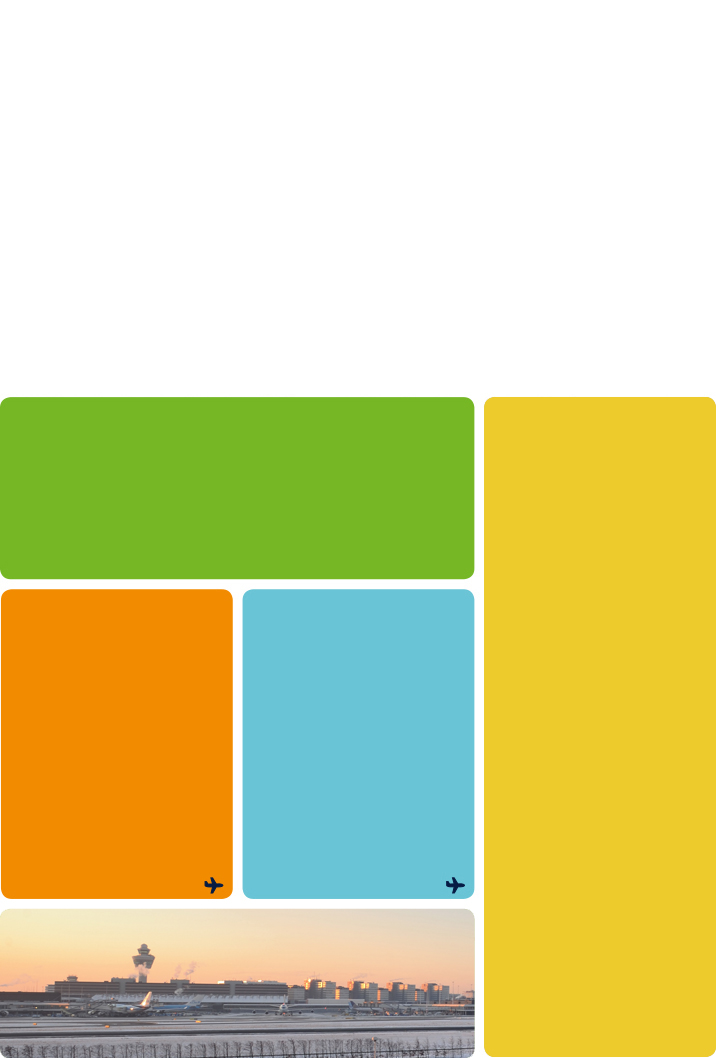 Five reasons to fly
to Amsterdam
More airport facts
More market facts
Amsterdam Airport Schiphol (AMS) is Europe's 4th airport in passenger numbers and 3rd in cargo volumes. In 2013, we welcomed 52.6 million passengers. In 2013, we won SKYTRAX' Passengers Choice Award for Best Airport in Europe, and were rated 3rd best worldwide. 99 airlines offer direct flights from AMS to 323 destinations.
For centuries, the sky over Holland has inspired artists from around the world to produce great works of art. Today, the famous Dutch sky presents you with great opportunities to develop your airline's business. Welcome to Amsterdam Airport Schiphol.
Business Opportunities
Besides relevant and accurate data, we are happy to offer you tailor-made marketing support, a profitable incentive program and our unique "Open for Business" approach.
The airport is very centrally located. AMS is only 15 minutes by train from Amsterdam's city centre and can be reached by car within 1½ hour from all major Dutch cities. Over 2,200 international companies are situated in the Amsterdam Metropolitan Area.
1. Amsterdam Airport Schiphol is
located in the heart of the "Randstad", Holland's economical centre, which is an attractive location for overseas firms, and is home to many European Headquarters and Economic Development Corporations
2. Amsterdam is the fourth
largest O&D air travel market in Europe, and the fifth largest international air travel market in de the world
3. At Amsterdam Airport Schiphol
we have a spacious, one-terminal concept with a wide range of passenger facilities under one roof
4. Amsterdam Airport Schiphol is
a Skyteam hub, but due to our size there is also a significant presence of Star Alliance, OneWorld, and unaligned carriers
5. Amsterdam Airport Schiphol is
an award winning airport and we take great pride in our dedication to high levels of quality and customer service